WE DELIVER

TALENT

!
 In today's economy, hiring the best employees is more important than ever. A small business can't afford to lose time, money and results from a bad hire. Recruitment agencies and employment agencies are equipped to provide you with the best candidates on the market. With the latest technology, Staffix Professional Staffing has recruiters and clients right across Canada.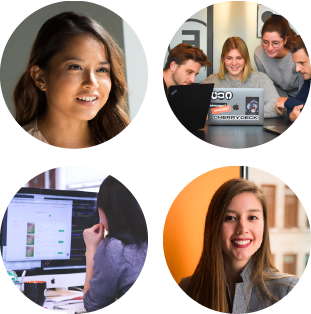 Finding the
right candidate

is about more than just assessing their skills, education and experience.

Although these are vitally important, one of the main determining factors in whether or not an employee will stay with you for the long-term is whether their personality and values fit your business. This is very hard to determine at the interview stage and can only be discovered once the new employee has worked with the organization for a few months. If you are currently working with a recruitment agency or recruitment company, make sure you are protected with a reasonable guarantee.
Staffix Professional Staffing offers competitive rates and guarantees to all of its clients.
We have experience recruiting individuals in entry-level to "C" level positions and have experience placing individuals in the following departments; Sales, IT, Operations, Accounting, Logistics, etc. The next time you are looking for a recruitment partner, Call Staffix Professional Staffing to assist you with the right hire!

Small team, offering personalized support.
At Staffix, we are not held back by sometimes confusing and limiting corporate contracts. Our small team is nimble and we pride ourselves on being able to provide individualized service to our clients and candidates, with personalized support throughout the entire hiring process.

Partnering for success.
You can be assured that your recruiter will listen to the needs of the client, and learn all about the candidate; ensuring we create a perfect match. Our job is to ensure that the needs of both sides are met, and you have our promise to do that.

Huge candidate database – ready for placement.
The Staffix team has over 30,000 contacts on LinkedIn and in our CRM system. We are already connected with your perfect candidate, and we are ready to place them!